The Ultimate Cornwall Holiday – With its beautiful sandy beaches, rugged coastline, and pristine waters, it's no wonder why Cornwall is one of the UK's hottest holiday destinations. Every year, thousands of tourists flock to the English coast to enjoy some sunshine and sea.
Cornwall makes up the southwestern tip of England, and there are a number of different areas to explore within it. You could easily spend a week alone working your way from the south to the north, however, if you only have a couple of days on your itinerary don't worry there is still so much to see and do.
Below is our ultimate Cornwall travel guide. In it, we highlight some of the best places to stop and see during your stay in Cornwall. With a variety of different coasts, beaches, iconic sights, restaurants, bars, and even hotels, this is sure to be your go-to guide for the Cornwall coast.
We hope this guide is helpful for your planning and that you find some unique places to add to your travel list!
The Ultimate Cornwall Holiday
Penzance & South East Cornwall
Penzance and the south-east region of Cornwall is a beautiful part of the country, famous for its beautiful coastline! It is popular for many English holiday goers who are after a family-friendly beach vacation.
Lantic Bay
Located in South East Cornwall, Lantic Bay is definitely one of the prettiest beaches we visited on our trip to the coast. A quiet sheltered cove, with nice white sand it is the perfect place to stop and swim especially on a hot day!
Lantic Bay is about 2 hours via car from the centre of Penzance, however, it is still along the South East Coast of Cornwall, which is why we included it in this guide. On your way down to the tip of the coast, we definitely recommend you take the time to stop off at this bay!
Pedn Vounder & Porthcurno Beach
These two beaches are a MUST visit. Located right next to each other, you can easily walk from one to the next during the day. Out of the two, Pedn Vounder was definitely less crowded and in our opinion a bit more charming. Nevertheless, both are beautiful with crystal clear water and warm sand.
NOTE: Getting down onto the beach is not for the faint of heart. The hike itself isn't very difficult, but be prepared to climb down a pretty steep rock with no ladder, or stairs to finally reach the beach. Also if you are there towards the end of the day, be sure to keep an eye out for the tide if it gets too high you won't be able to leave!
Kynance Cove
Kynance Cove is absolutely stunning and makes for another wonderful stop if you have the time. It is best to visit on a calm day, with less wind as it is a tidal beach. Thus, if the wind picks up it can be blustery. Kynance Cove is perfect for adventure travellers because, at low tide, you can explore the caves and islands surrounding the cove.
NOTE: Be sure to arrive before 11 am, as the car park tends to fill up rather quickly. Additionally, be wary of the tides and currents. Once again, if you visit on a cooler, windy day the beach below can be dangerous.
St Michaels Mount
This beautiful tidal island is located just offshore from Marazion in St Mounts Bay. At low tide, the causeway is exposed allowing for foot traffic to and from the island. This stunning island is a sight to behold if you are in the area! Be sure to book tickets to the island ahead of time if you wish to explore it up close!
Lands End
The Lands End Landmark is an iconic stop for anyone visiting Cornwall. Located at the westernmost point of Cornwall this popular attraction had sweeping ocean views and beautiful scenery. Once you are here, you are at the tip of England.
Minack Theater
This stunning open-air theatre is carved into the granite cliff, with incredible panoramic views of Porthcurno bay. Oftentimes they hold concerts and plays here and it makes for a memorable show. Guests can book tickets to walk around the grounds of the theatre along with the neighbouring gardens. The theatre reminded us of an ancient Greek settlement and was truly remarkable.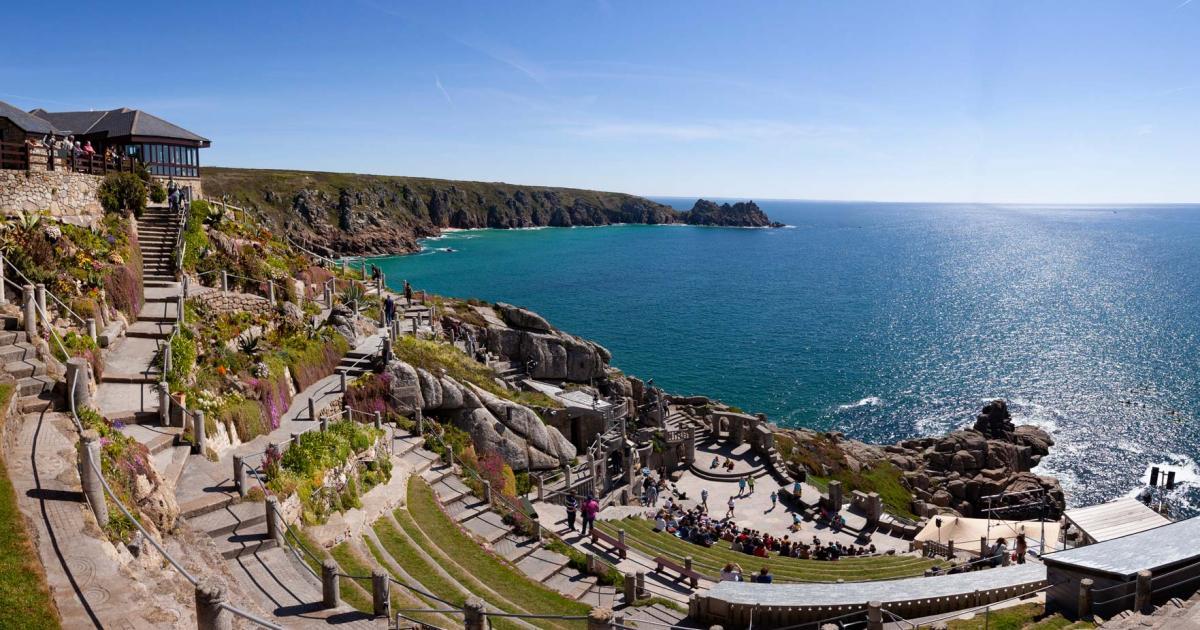 Food & Drink In Penzance
Philps Cornish Pasty
This pasty shop is just across the way from St Michael's Mount. We actually stopped here for a late lunch and we were super impressed with the quality and size of these pasties! I mean…what is a trip to Cornwall without trying the famous Cornish Pasty?
The Old Coastguard
If you are in the search for a bit of a treat, definitely reserve a table at The Old Coastguard for a lovely lunch or dinner. The menu itself features a wide selection and pairing of various seafood items. Cod, mussels, sashimi, and prawns!
The Shore
The Shore is a stunning restaurant that serves a set seafood menu year-round. Combining fresh local produce with the fresh catch of the day. We had heard phenomenal things about this place and although it was closed when we visited it is definitely on our list for our next visit!
Hotels in Penzance
Mount Haven Hotel
Located just feet away from the infamous Marazion Beach, with incredible rooftop views of St Michael's Mount, the Mount Haven Hotel is the perfect place to stay if you are looking to be central!
Venton Vean
An affordable boutique B&B. Venton Vean was built out of an old restored period house!
Dog-friendly boutique hotel with a whole lot of charm! The rooms here are decorated beautifully! The clubhouse downstairs is the perfect place to grab a bite and to work if you are a digital nomad on the road. Click Here for avalibility.
This stunning Cornwall Manor House, now B&B is a beautiful place to stay if you are in Penzance. For Avalibility Click Here.
Camilla House is a wonderful guest house option for those looking for a cosy, and comfortable option. With only 8 bedrooms, it is a smaller property, but perfect because each room has been decorated with attention to detail. For avalability Click Here.
The location of the Ship Inn is what sells this place! Located right on the harbour you can wake up to the views of the water and sound of the sea. With a wonderful restaurant and bar below, it is a great one stop shop to a comfortable stay in Penzance. For avalibility Click Here.
St Michaels Resort
Stunning 4-star hotel located in Falmouth. It is a stunning property with gardens and sea views.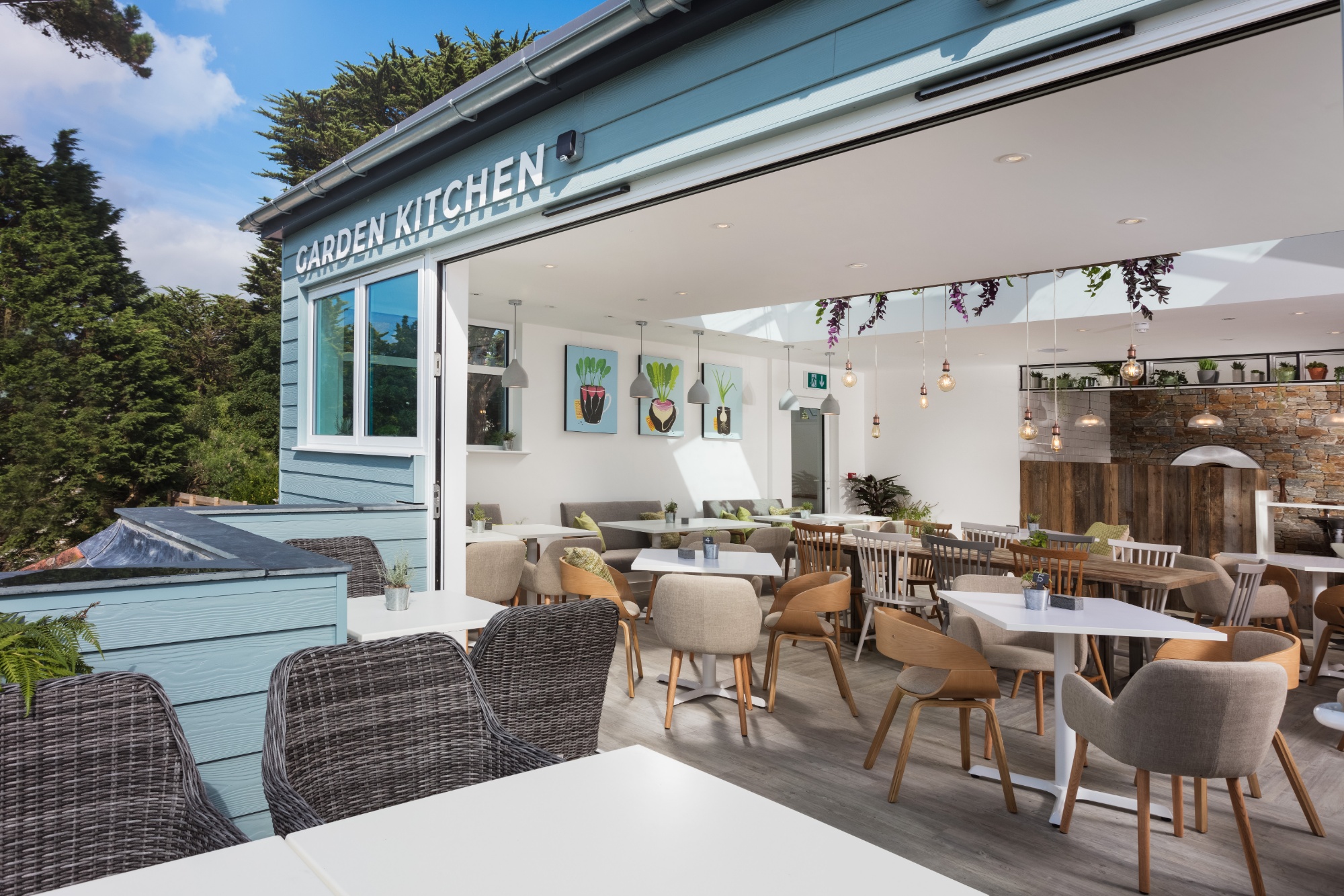 The Ultimate Cornwall Holiday
Newquay
Newquay is in many ways the heart of Cornwall. It has a busy high street, plenty of surf shops and restaurants. It is definitely where the party is in Cornwall. Generally speaking, this is where the younger people go to stay on their holiday. It does tend to be a little bit busier and more urban than other parts of Cornwall. It is most famous for the surf though! Newquay definitely has the best surfing beaches around.
Watershed Surf Shop
If you enjoy surf shops and want to pick up an iconic piece to remember your trip to the coast, be sure to stop at Watershed Surf Shop. The vibe inside the store reminded us so much of California and they had a super rad selection of clothing and accessories. This was a must for the ultimate Cornwall holiday guide.
Fistral Beach
Famously known to be one of the most popular beaches for surfers in Cornwall, Fistral Beach is a really great place to stop and watch them in action. The beach is quite large with warm sand. We actually stayed near this beach, so we enjoyed walking along the water in the evening. Fistral Beach is also a good place to watch the sunset!
Bedruthan Steps
This stunning stretch of coastline is under the National Trust. It is a really beautiful place to park up and look out! Although as of recently the beach below has been closed off due to cliff falling. Therefore, be sure to admire it at a distance from above!
Food & Drink in Newquay
Tom Thumb
Hands down the best cocktail bar we have ever been to…and we are not exaggerating. We had heard good things about this cosy speakeasy online, but little did we know how unbelievably mindblowing the drinks would actually be. We could'nt not put this in the ultimate cornwall holiday guide.
Tucked away in the streets of Newquay, this unique bar serves up not only incredible classics but unique mixes as well. The menu itself is displayed in an old children's storybook and the interior transports you to another world.
We actually had the pleasure of meeting the owner Jamie when we were there and instantly felt his passion for mixology. It was clear how much love he put into this space and the attention to detail he places in every cocktail he serves.
Drinks We Ordered:
King on the Wire: mezcal, triple sec, blueberry, and sage ketchup
Jumbo the Savior: gin, plantation pineapple rum, gorse, and pineapple shrub
Espresso Martini: classic, but so incredible
Dry Gin Martini: super refined and tasty
Tom Thumb recently won Tripadvisor Travellers Choice 2020 and it is definitely well deserved. 
If you want to see more about this bar, be sure to give them a follow on Instagram. Jamie also does a cocktail series on there, so you can learn how to make your very own A+ cocktail.
Box and Barber
This was our favourite cafe in Newquay. The breakfast food selection was incredible and the coffee was really tasty as well. If you are looking for a delicious smoothie, matcha tea, or avocado toast, this place is for you!
The Slope
If you are craving a burger, definitely check out The Slope. They have a really fun menu with a wide variety of burgers and even fantastic vegan/vegetarian options for guests as well.
The Fistral Stable
This restaurant was located near our hotel so it was a perfect place to go for dinner. We loved the pizza selection along with the views of the ocean inside. A pretty good place to check out if you are in the Newquay area.
Hotels in Newquay
This adult-only hotel was the perfect place for us to stay and escape the chaos! We loved the overall vibe of this hotel and not to mention the location! With sea views from our room and walking distance from the heart of Newquay, we couldn't have picked a better place ourselves. The rooms were spacious and comfortable, and the staff were really friendly and accommodating. To read more about our stay at The Fistral Beach Hotel, click here.
A super trendy and beautiful hotel that also features oceanfront rooms. The hotel is really beautiful and even has a really incredible restaurant attached.
This is a boutique hotel option for those looking in the Newquay area. A perfect place to stay for some extra rest and relaxation. For avalibility Click Here.
The Ultimate Cornwall Holiday
Port Isaac
Port Issac is located just north of Newquay. It is a small, idyllic fishing village with a stunning cove and blue water. Back in the day, Port Isaac used to be a busy port for handling a variety of imports and exports such as coal, pottery, and timber. The cobblestone streets are really beautiful and there are plenty of small cafes to enjoy a bite to eat and explore.
Tintagel Castle
Legend has it that Tintagel Castle was home to King Arthur. On your visit, guests can walk around the old grounds of this castle and even get an inside look into Merlin the Wizard's cave. The views alone from Tintagel were definitely worth the ticket. We were so impressed and walking through this place made us go back in time. We imagined what life was like thousands of years ago in this very place. Overall, we highly recommend you visit!
St Nectan Glen Waterfall
This secret waterfall may be a local treasure. We were lucky enough to find it thanks to a follower! It was absolutely breathtaking and completely transported us back to our travels in Asia. We couldn't believe such a lush waterfall like this existed in England. The waterfall is just a few miles away from Tintagel Castle, so you can easily hike to it before, or after your visit. The hike itself takes roughly 25 minutes and is not too rigorous!
Parking for the waterfall can be tricky. Depending on which way you are coming from, be cautious as there is some local family trying to charge you to park. Parking for the waterfall is free, so if you pull up anywhere that is requesting money, you are at the wrong parking lot!
Food & Drink in Port Isaac
Charlies
This super cute cafe is located just walking distance from Tintagel Castle. We ate here for lunch before we visited the castle and were really impressed with the lunch selection. With plenty of outdoor seating, they had a great breakfast and lunch menu with a variety of sandwiches, soups, and salads.
Hotels in Port Isaac
Back in the day, this hotel was largely popular with villagers and ship workers. Without losing its historic character, this property has now converted into a wonderful space to stay should you be in Port Isaac. For avalibility Click Here.
The Ultimate Cornwall Holiday
Padstow
Just 20 minutes away from Newquay, you are in Padstow. A little bit quieter with more residential areas. The beaches in Padstow however, are just as beautiful and it is overall a little more laid back than Newquay.
Tarquin Gin School
Visiting a gin distillery was high up on our bucket list during this trip to Cornwall. We had heard phenomenal things about Tarquin Gin and were over the moon when we found out that they offer not only gin tours and tastings but a gin school as well!
Luckily, we were fortunate enough to get a private gin tour where we learned the in's and out's about the gin making process and the ethos behind the Tarquin brand. We were so inspired after hearing that this company was started by Tarquin himself at the age of 24! It was the first distillery opened in the southwest and went on to win the award as the "World's Best Gin."
Trust us when we say, this gin is phenomenal. If you are looking for an authentic, local, tasty gin, then Tarquins is for you!
The gin tour was unforgettable! A beautiful combination of tasting, learning, and creating, the team even allowed us to wax our very own bottle at the end. If you're lucky enough to get Sophie and Mark as your tour guides let them know we say hello!
Harlyn Bay
Considered to be one of the best family beaches in Cornwall, this bay is extremely beautiful. With a long stretch of sand, you can easily park up here for an afternoon and enjoy swimming and surfing with family.
Food & Drink in Padstow
Watchful Mary
This is a really yummy restaurant that has deck views of the ocean. We met our friends Seph and Lukas here for a sunset happy hour and boy were we impressed. This restaurant has some really delicious oven-fired pizza options for dinner and a great selection of rose.
Prawn on the Lawn
This is an extremely popular fish and seafood restaurant in Padstow. With some incredible small plates and an oyster selection, you cannot go wrong if you stop here for lunch!
The Lobster Shed – The Pig
The Lobster Shed at The Pig Harlyn Bay Hotel is an incredible setting for an afternoon lunch or casual outdoor dinner. The setting is out of this world! With beautiful tables outside and a wonderful selection of seafood and lobster, you can't go wrong. This place was a highlight for us! We strongly recommend it!
Hotels in Padstow
The newest addition to the infamous Pig Hotel group, The Pig-Harlyn Bay is hands down one of the most beautiful hotel properties we have ever seen. The attention to detail in the renovation along with the stunning outdoor gardens are out of this world. They even have unique garden wagon rooms tucked away in the stunning garden grounds.
The Ultimate Cornwall Holiday
St Ives
Next to Newquay, St Ives is arguably the most popular spot in Cornwall. During the Summer season, it can be packed with travellers. It is known for its beautiful white sandy beaches and fishing harbour. It was actually ranked as the best family holiday destination and TripAdvisor's top 10 European beaches.
Godrevy Heritage Coast
This is a stunning stretch of Cornwall coast that is a must stop! This spot is perfect for sunset especially!
Porthmeor Beach
One of the most popular beaches in St Ives. This place is perfect for families looking to spend the entire day out at the beach.
Tate St. Ives Museum
The Tate modern art museum is the perfect place to visit if you are an art lover. Book in tickets in advance to explore the gallery!
Food & Drink in St Ives
Porthmeor Beach Cafe
This award-winning beachside cafe is a must if you are in St Ives. Popular among families and surfers alike, you can enjoy watching the waves while you eat some of their delicious tapas. They serve a unique 'build your own' breakfast menu and selection of fresh seafood for lunch and dinner!
Seafood Cafe
The Ultimate Cornwall Holiday can be complete without seafood. The food at the Seafood Cafe is hands down some of the freshest you will find in Cornwall. Guests have the choice of selecting their fresh catch of the day along with a side and sauce to compliment your dish.
Blas Burgerworks
If you find yourself a bit sick of seafood, and just crave a well-rounded burger…definitely check out Blas Burgerworks. With locally sourced ingredients you are guaranteed a proper fill up here!
Hotels in St Ives
Boskerris Hotel
This stunning boutique hotel has sweeping views of the coast from an elevated perspective. Small, yet stylish this fifteen bedroom hotel will guarantee that you will feel all the ocean vibes during your stay.
This hotel comes with a pretty price, but it's easy to see why. Located directly on one of the nicest beaches in the UK, the Carbis Bay Hotel features iconic ocean-side beach suites where you can practically roll out of bed, and right on the water. For avalibility Click Here.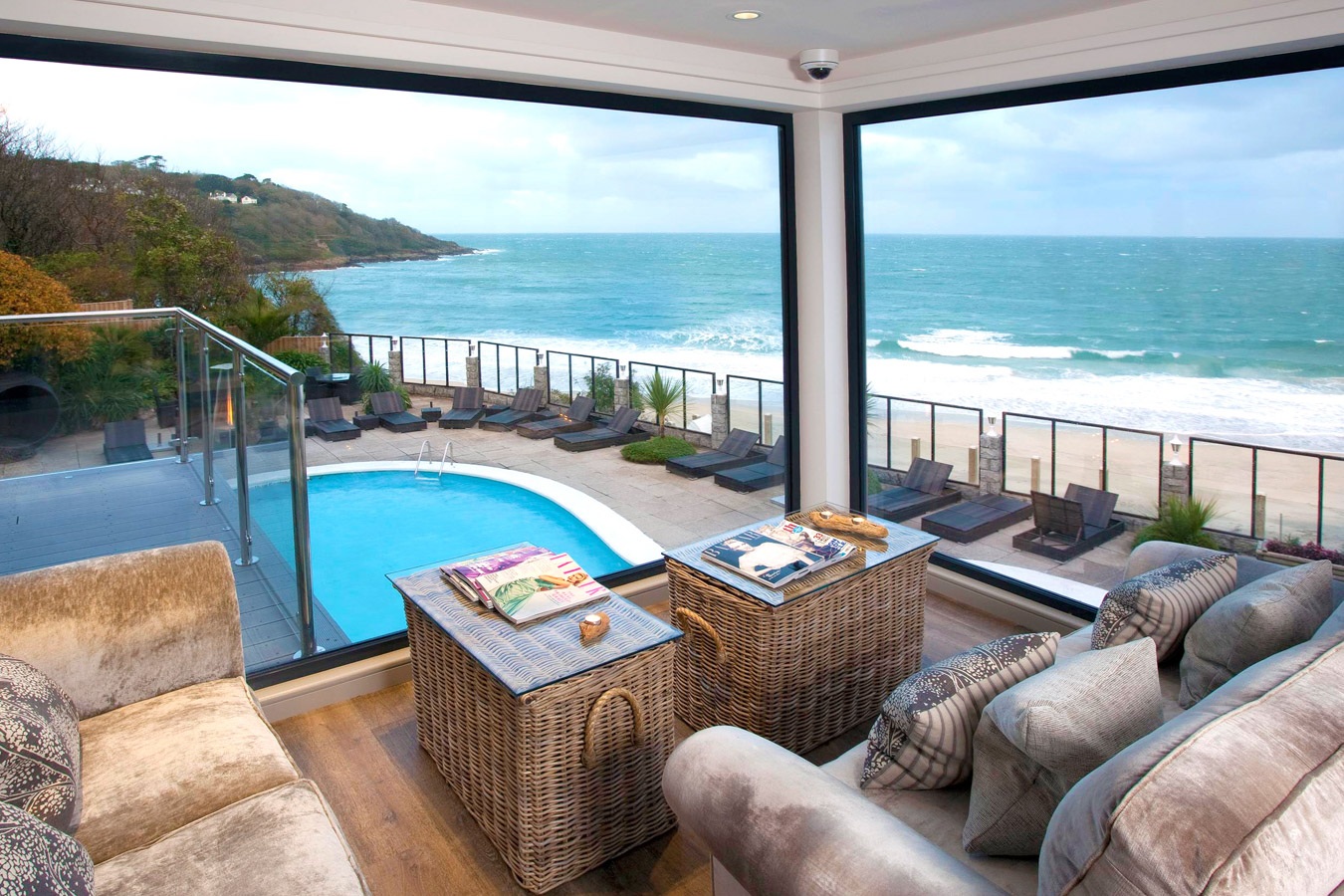 This luxury boutique hotel and spa have 52 rooms, with jaw-dropping sea views. Just steps from Porthminster Beach, and a quick stroll from the perfect St Ives Harbour. For Avalibility Click Here.
The interior design of this hotel is out of this world. A combination of modern, yet coastal, guests are made to feel the ultimate relaxation the moment they step foot in the door. This upscale guest house also places a high priority on being sustainable in reducing and recycling waste. For avalibility Click Here.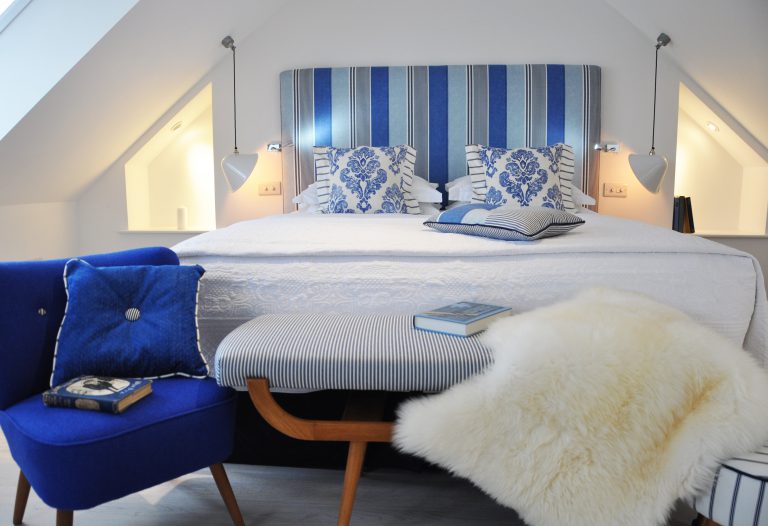 Cornwall has been and continues to be one of the most popular holiday destinations in the United Kingdom and it is easy to see why. With its stunning natural beauty and jaw-dropping coastline, once can't help but find time in the year to escape to the coast.
Whether you are looking for a romantic beach holiday, a family vacation with your loved ones, or an adventure with your closest friends, Cornwall is capable of ticking all the boxes.
We hope the ultimate Cornwall holiday guide was useful for you planning your upcoming trip to the coast, and don't forget to tag us in any photos you take during your time in Cornwall!
For more Travel Guides be sure to check out our Itinerary secion here!
*This Blog Post Contains Affiliate Links