Chiltern Hills Day Trip – We have recently been coming to terms with the fact that this year's travel is going to look a bit different. For now, gone are the days of booking international flights and crossing boarders via bus. Nevertheless, we have been extremely excited about exploring more in and around the United Kingdom. There is in fact so much to explore in your own backyard!
Last week we decided to take a day trip to the Chiltern Hills. A peaceful, uncrowded stretch of land just over an hour west of London. This picturesque English countryside is a must if you are looking to escape the city life for a day, or simply just want to become one with nature.
In this blog, we have provided you with some of the best things to see and do during your trip! You can attempt to hit each spot for an epic well-rounded day trip, or simply choose a few to see to get a little taste of what the Chilterns has to offer.
Turville
The first village we hit on our day out was Turville and we were so pleasantly surprised by its charm and beauty. A small community tucked away in the hills, you can find thatched roof homes, a beautiful stone church, rolling hills, farms, and lovely local pubs. We opted to park our car just outside the church and walked along the path to reach Cobstone Windmill.
Cobstone Windmill
A stunning windmill atop the hills overlooking the town of Turville. If you choose to visit Turville, be sure to walk up to the top to admire its beauty. Unfortunately, due to COVID, the windmill was closed to visitors, however, be sure to check online to see if it is re-opened. If not, you can still admire the views from the top and take a look at it from a distance!
The Bull & Butcher
If you happen to be visiting the village of Turville during mealtime, be it lunch, or dinner, pop into The Bull & Butcher. It had plentiful outdoor seating and a beautiful setting to grab a bite before continuing your adventure.
Coombe Hill
After our time in Turville, we drove north about 30 minutes to Coombe Hill. Coombe Hill is a wonderful place to explore, hike, or even have a picnic. We saw many families walking around and enjoying nature. At the top of the hill is a wonderful monument that overlooks all of the Chilterns. A view worth seeing!
Chiltern Brewery
If you enjoy craft beers and a good time, make sure you stop by the adorable Chiltern Brewery. You can embark on a brewery shop and tour, or simply browse the shop and taste some great hops.
The Hartwell House is a beautiful large estate located in Buckinghamshire set in over 90 acres of English countryside. While the house serves as a hotel, they also offer dining to day-time visitors, and garden tours. The grounds of the Hartwell House are stunning and you can definitely get lost for a few hours walking around. If you want to have a traditional English experience book in an afternoon tea or lunch. You will feel like true English royalty. Check them out HERE.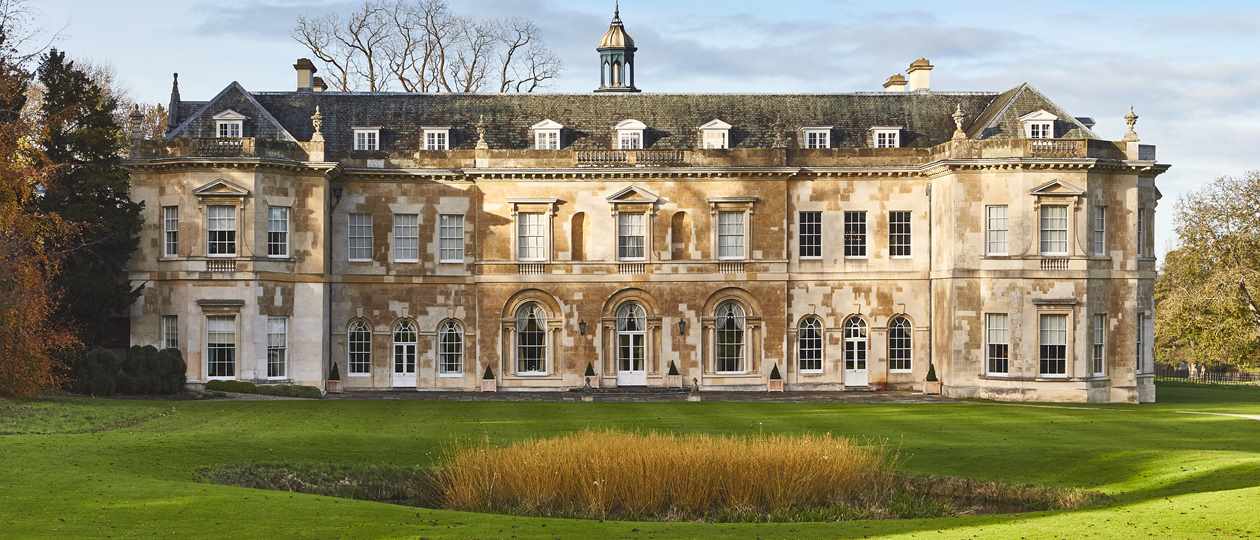 Ivinghoe Beacon
Out of every viewpoint on our day trip, the one at Ivinghoe Beacon was hands down our favourite. Atop the rolling hills, there are a number of different paths and hikes to explore at Ivinghoe Beacon. Prior to your visit, you can search for various paths and trails if you are looking to get some exercise. For us, we decided to have a small picnic here.
Pro Tip
there are two car parks! When you put in Ivinghoe Beacon car park into google maps it will take you to the first car park. If you continue driving up you will find a second one. We parked up there and left our car to walk down and set up our picnic along the hillside.
After our picnic, we walked along the ridge and took in the beautiful views around us.
Pitstone Windmill
From Ivinghoe Beacon, you can walk to the Pitstone Windmill. Another beautiful windmill we suggest you see during your visit. Again, as of now the windmill is temporarily closed, but be sure to check online to see if it has re-opened. We drove past it and admired it from afar!
Ashridge Estate
Ashridge Estate is a National Trust estate with rolling hills, meadows, trails, and restaurants. It is a really great place to walk around and even bring a picnic. If you happen to visit during the Spring make sure you come here to see the stunning bluebells. With over 5,000 acres there are plenty of hiking trails, cycling spaces, and gardens to explore.
Visit a Farmshop
There are plenty of farms located along the countryside roads of the Chilterns. If you want to stop off and see some animals or pick up some fresh fruit and veg be sure to check one out! We stopped at Buckmoorend Farm Shop, just at the bottom of Coombe Hill.
Overall, a day out in the Chilterns is a wonderful idea if you have been itching to get some fresh air after months cooped up indoors. We highly suggest a day trip here if you have the time. As always we hope this guide was helpful, as you begin planning and should you visit any of the places we mentioned above be sure to share your adventures with us!
See our most recent blogs here